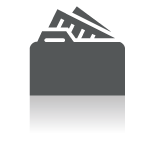 As a member of Human Resources, you know that managing employee compliance with business procedures can be a challenge; but did you know this compliance (or lack thereof) can determine whether your business is entitled to legal protection of its intellectual property?
Many forms of intellectual property protection can be affected by the actions of employees. For example, publicly disclosing an invention too early can result in loss of potential patent rights, and publicly disclosing an invention at all can result in loss of trade secret protection.
To combat loss of your business's assets, Altus IP can assist you with creating and implementing proper employee procedures regarding intellectual property protection. We provide Human Resources Counseling in which we discuss your current employee procedures and other procedures necessary to ensure legal compliance with intellectual property protection. One of these procedures is conducting thorough employee exit interviews. While we assist you in creating an in-house exit interview procedure, we also assist with conducting exit interviews for former employees considered at-risk for violating intellectual property policies.
Additionally, we offer intellectual property employee training on a variety of topics including Identifying and Protecting Proprietary Information in the Workplace and Identifying and Protecting Intellectual Property Assets.
We are happy to discuss your current employee practices and procedures, and provide you with information on the services that are right for your business. Additionally, we are happy to answer any other questions you may have regarding employees and intellectual property protection.